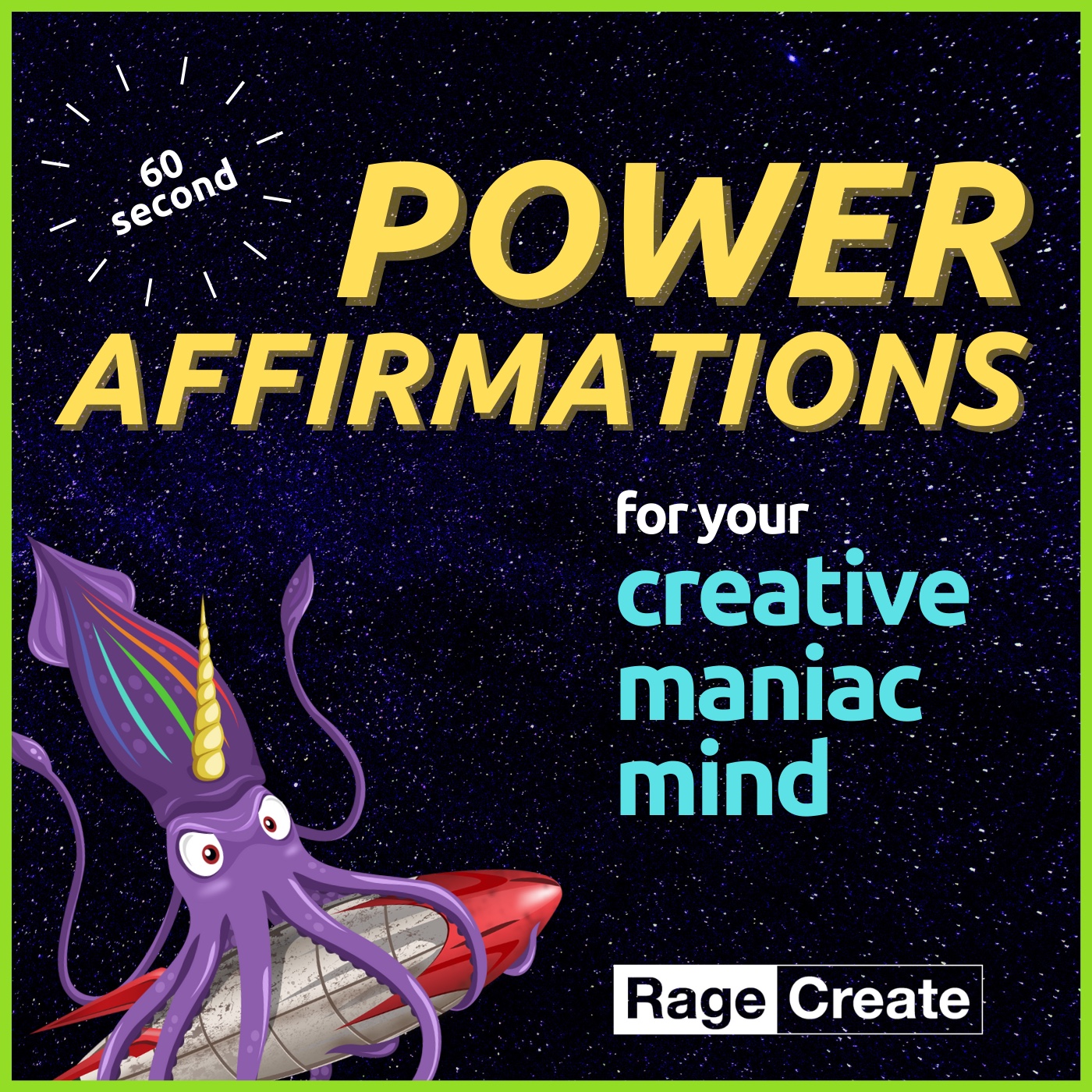 The 60-Second Power Affirmations Podcast is designed to help you focus, affirm your visions, and harness the power within your creative maniac mind! Join us every day for a new 60-second power affirmation followed by a blast of oracle motivation from the Universe (+ a quick breathing meditation). It's time to take off your procrastination diaper and share your musings with the world! For more musings, visit RageCreate.com
Episodes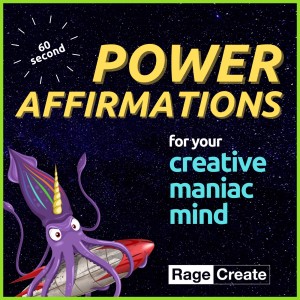 Saturday Nov 26, 2022
Saturday Nov 26, 2022
Today's Power Affirmation: I live each moment with shining intent. I am a champion of the sun.
Today's Oracle of Motivation: Do not make the mistake of simply existing as a hermit on the shore, sipping margaritas, and never leaving the security of your shell. Kick it into beast mode and dive into the waters. You are the King of Tides. You are the Queen of Light. You are a maniac banshee doing backflips through the treetops of resistance. You are a battleship smashing through waves, exploring new lands, and digging up treasures buried deep beneath the comfort beaches. You have breakdowns. You have scars. But you also have wisdom of gold. You are truly alive and full of light.
Click Here to Get Your Affirmation Card Deck Today 
Download 10 Free Affirmation Wallpapers for Your Computer and Mobile Phone
Designed to Motivate Your Creative Maniac Mind
The 60-Second Power Affirmations Podcast is designed to help you focus, affirm your visions, and harness the power within your creative maniac mind! Join us every Monday and Thursday for a new 60-second power affirmation followed by a blast of oracle motivation from the Universe (+ a quick breathing meditation). It's time to take off your procrastination diaper and share your musings with the world!
Leave a Review & Share!
Apple Podcast reviews are one of THE most important factors for podcasts. If you enjoy the show please take a second to leave the show a review on Apple Podcasts!
Click this link: Leave a review on Apple Podcasts
Hit "Listen on Apple Podcasts" on the left-hand side under the picture.
Scroll down under "Ratings & Reviews" & click "Write A Review"
Leave an honest review.
You're awesome!