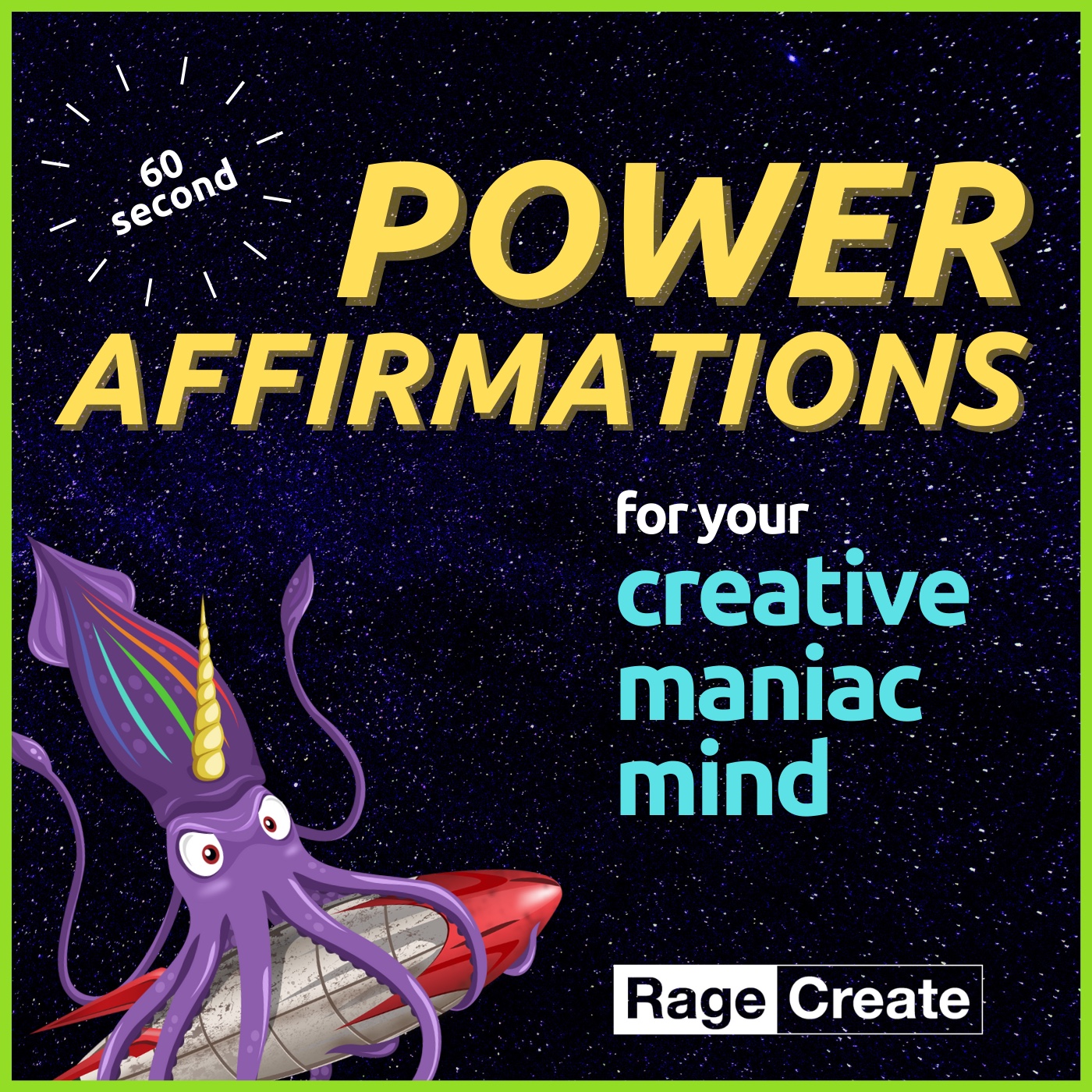 Today's Power Affirmation: I'm stopping all my troubles by popping my bubbles! I am one with my vision because I act the part.
Today's Oracle of Motivation: There is only one bubble between you and your exciting, maniac visions. The size of the bubble depends on how much space you allow it to occupy. The more you let distraction, fear, and resistance gremlins bloat your bubble, the more distorted your view becomes. If you only knew the magic that awaits you on the other side, you would have popped that bubble a long time ago. The shortest distance between you and your vision is believing that you already have it and performing the part! When you play the role of your vision, there is no room for the space in between. Go HAM and pop it like it's hot!
Click Here to Get Your Affirmation Card Deck Today 
Download 10 Free Affirmation Wallpapers for Your Computer and Mobile Phone
Designed to Motivate Your Creative Maniac Mind
The 60-Second Power Affirmations Podcast is designed to help you focus, affirm your visions, and harness the power within your creative maniac mind! Join us daily for a new 60-second power affirmation followed by a blast of oracle motivation from the Universe (+ a quick breathing meditation). It's time to take off your procrastination diaper and share your musings with the world!
Leave a Review & Share!
Apple Podcast reviews are one of THE most important factors for podcasts. If you enjoy the show please take a second to leave the show a review on Apple Podcasts!
Click this link: Leave a review on Apple Podcasts
Hit "Listen on Apple Podcasts" on the left-hand side under the picture.
Scroll down under "Ratings & Reviews" & click "Write A Review"
Leave an honest review.
You're awesome!