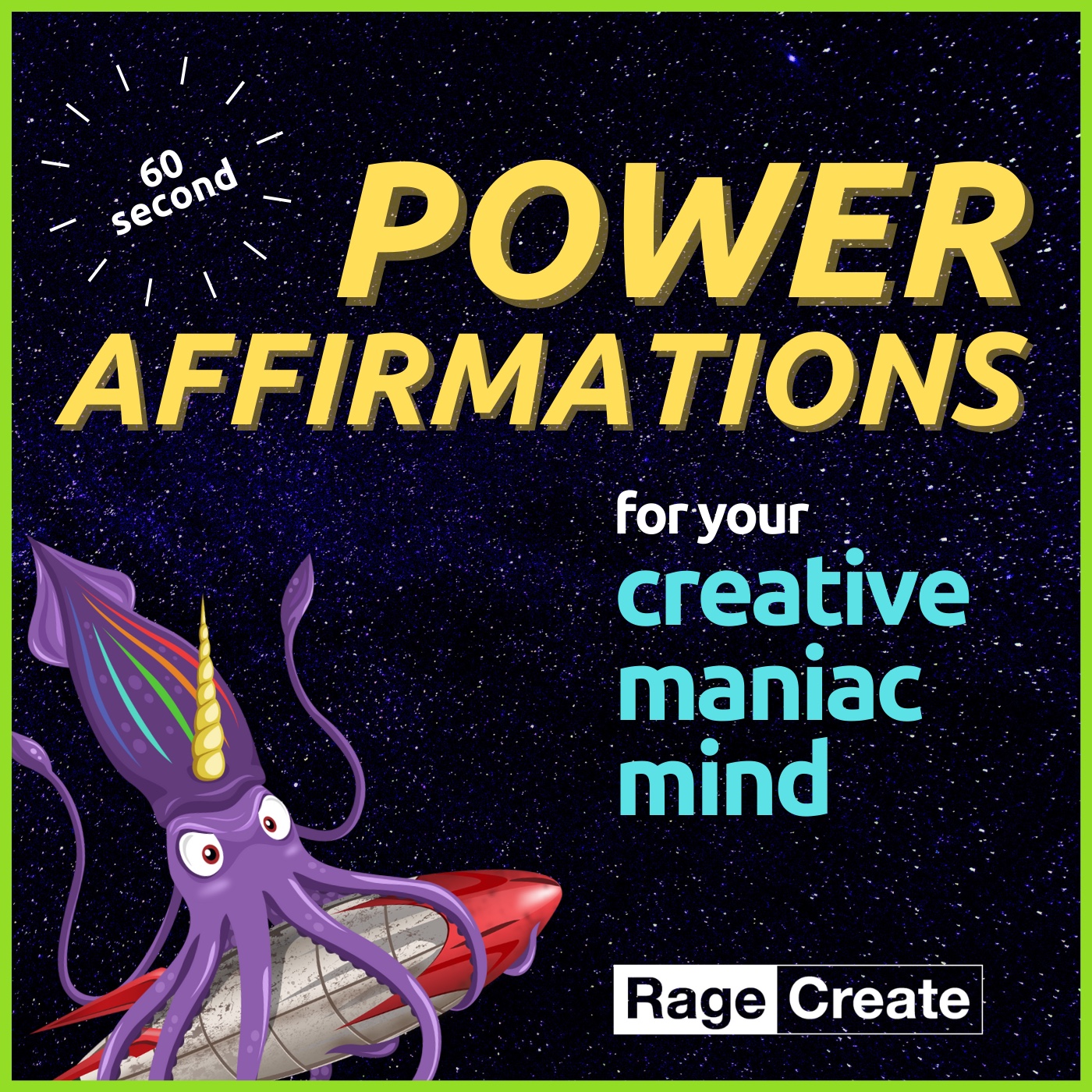 The 60-Second Power Affirmations Podcast is designed to help you focus, affirm your visions, and harness the power within your creative maniac mind! Join us every day for a new 60-second power affirmation followed by a blast of oracle motivation from the Universe (+ a quick breathing meditation). It's time to take off your procrastination diaper and share your musings with the world! For more musings, visit RageCreate.com
Episodes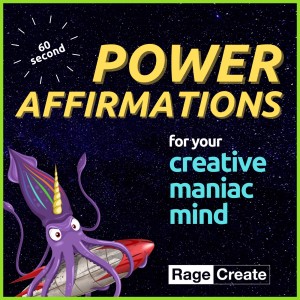 Thursday Nov 03, 2022
Thursday Nov 03, 2022
Today's Power Affirmation: I put the brakes on the social media shakes and connect my vision to the stars
Today's Oracle of Motivation: While social media can be an exciting place to make and maintain friendly connections, it's also a black hole of feasting interruption gremlins who grab your attention, manipulate your emotions, and trap you in the "grass is always greener" mindset. It's cool to have people over so you can all stare at your phones, but, wait...no it's not. It blows. It's time to slap yourself in the ass and reclaim your energy, time, and powers. Take a hiatus from social media for a day, a week, or even longer, and refocus your energy on your visions. If you're distracted, many magical moments will escape your experience. The stars await!
Click Here to Get Your Affirmation Card Deck Today 
Download 10 Free Affirmation Wallpapers for Your Computer and Mobile Phone
Designed to Motivate Your Creative Maniac Mind
The 60-Second Power Affirmations Podcast is designed to help you focus, affirm your visions, and harness the power within your creative maniac mind! Join us every Monday and Thursday for a new 60-second power affirmation followed by a blast of oracle motivation from the Universe (+ a quick breathing meditation). It's time to take off your procrastination diaper and share your musings with the world!
Leave a Review & Share!
Apple Podcast reviews are one of THE most important factors for podcasts. If you enjoy the show please take a second to leave the show a review on Apple Podcasts!
Click this link: Leave a review on Apple Podcasts
Hit "Listen on Apple Podcasts" on the left-hand side under the picture.
Scroll down under "Ratings & Reviews" & click "Write A Review"
Leave an honest review.
You're awesome!