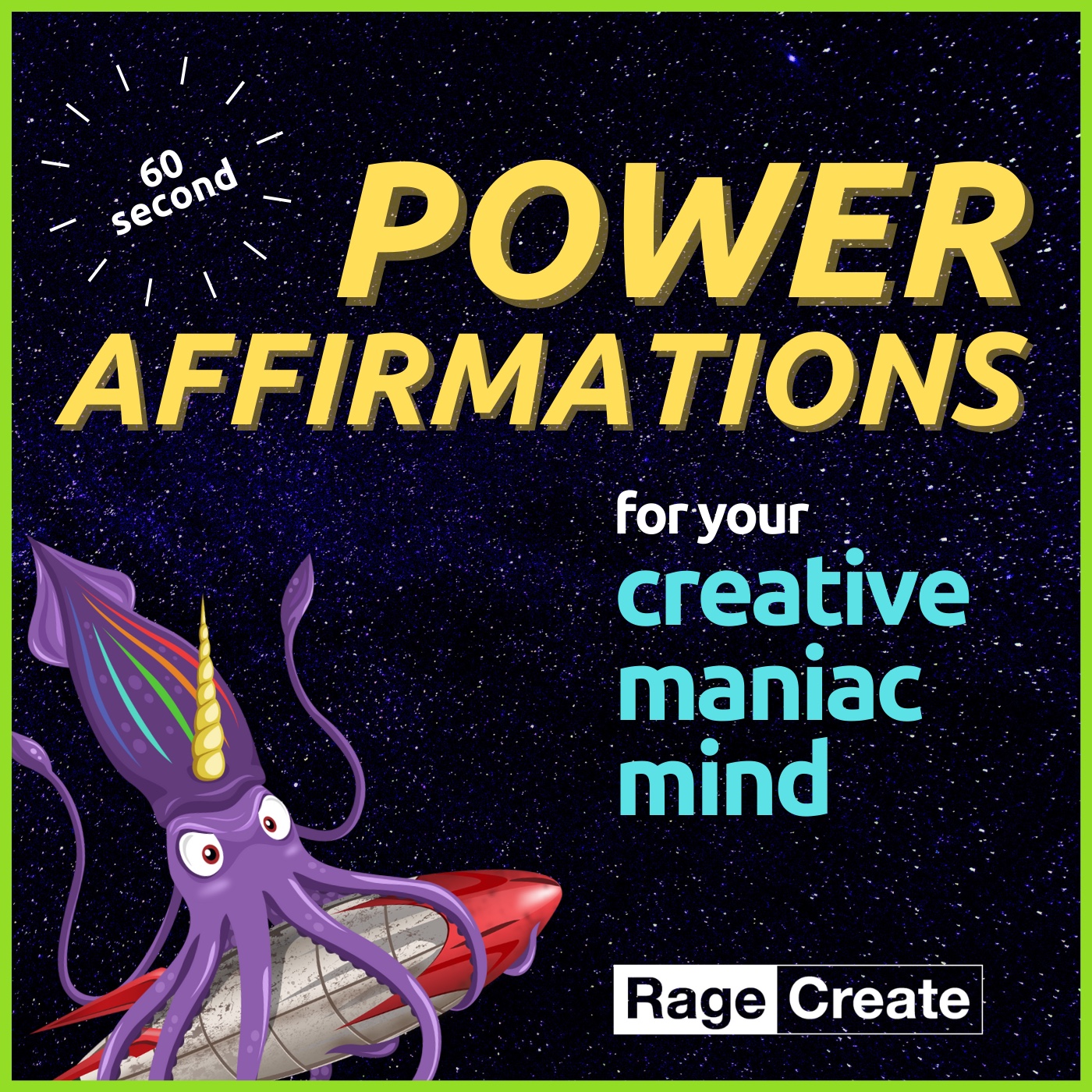 Today's Power Affirmation: I am so effin' excited right now.
Today's Oracle of Motivation: The experience of life isn't about achieving distant desires in relation to the future. Chasing a "bucket list" or thinking there are "things" that you'd better go do before you die is not a solution. When you focus on attempts to "achieve" special experiences, you miss the actual experience of living. The key is in loving the little things as much as the big ones. Real happiness is being able to bring the same excitement, love, and compassion to the dinner table every night as you can to your next vacation. How fucking excited are you to take that next sip of water?! :)
Click Here to Get Your Affirmation Card Deck Today 
Download 10 Free Affirmation Wallpapers for Your Computer and Mobile Phone
Designed to Motivate Your Creative Maniac Mind
The 60-Second Power Affirmations Podcast is designed to help you focus, affirm your visions, and harness the power within your creative maniac mind! Join us every Monday and Thursday for a new 60-second power affirmation followed by a blast of oracle motivation from the Universe (+ a quick breathing meditation). It's time to take off your procrastination diaper and share your musings with the world!
Leave a Review & Share!
Apple Podcast reviews are one of THE most important factors for podcasts. If you enjoy the show please take a second to leave the show a review on Apple Podcasts!
Click this link: Leave a review on Apple Podcasts
Hit "Listen on Apple Podcasts" on the left-hand side under the picture.
Scroll down under "Ratings & Reviews" & click "Write A Review"
Leave an honest review.
You're awesome!