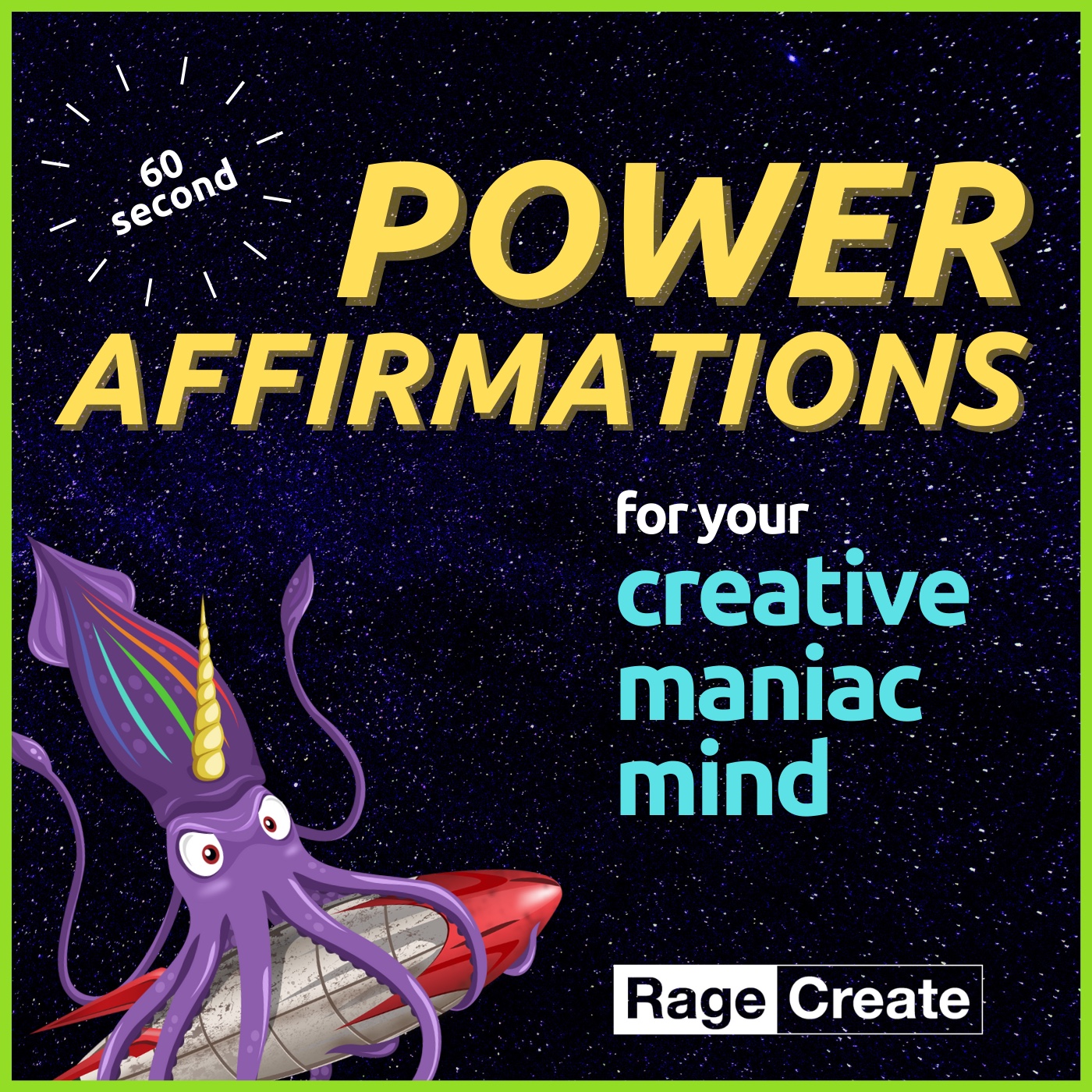 Today's Power Affirmation: As I align my habits, decisions, and actions with my dreams, my creative ideas become real things.
Today's Oracle of Motivation: The world abounds with stimulating distractions, and it's easy to lose yourself in a labyrinth of activities, projects, and directions. But you'll never complete any journey if you keep changing your route. Bring your dreams to reality by aligning your habits, decisions, actions, goals, and core visions with each other in a hierarchy, like your chakras. Cultivate habits so you can make better decisions that support the actions you will take to reach your goals, which in turn support your dreams. The amateur spends time on anything that catches his attention, but the pro circulates time to everything that aligns with her dreams.
Click Here to Get Your Affirmation Card Deck Today 
Download 10 Free Affirmation Wallpapers for Your Computer and Mobile Phone
Designed to Motivate Your Creative Maniac Mind
The 60-Second Power Affirmations Podcast is designed to help you focus, affirm your visions, and harness the power within your creative maniac mind! Join us every Monday and Thursday for a new 60-second power affirmation followed by a blast of oracle motivation from the Universe (+ a quick breathing meditation). It's time to take off your procrastination diaper and share your musings with the world!
Leave a Review & Share!
Apple Podcast reviews are one of THE most important factors for podcasts. If you enjoy the show please take a second to leave the show a review on Apple Podcasts!
Click this link: Leave a review on Apple Podcasts
Hit "Listen on Apple Podcasts" on the left-hand side under the picture.
Scroll down under "Ratings & Reviews" & click "Write A Review"
Leave an honest review.
You're awesome!